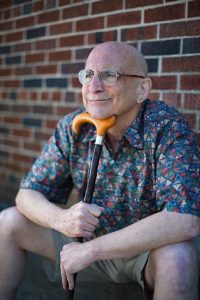 I first met poet Richard H. Fox through Robin Stratton of Big Table Publishing, when he offered two of his books as prizes for the winners of Tortoise and Finch Productions' "On Courage Writing Contest." I can only say I wish I had known him earlier, because to know Richard is to love Richard. He is warm, funny, inspiring, down-to-earth, and man, can he write!
I reached out to Richard again some months later, when I was researching C is for Courage, my new coloring book journal for living with cancer. In the end, Richard wound up penning the foreword for the journal and even contributing one of his beautiful poems, one of my favorites. The entire experience left me with such deep respect and gratitude, and today, I am so happy and proud to call Richard my friend. We sat down recently to talk about his writing, as well as his journey with cancer, and his forthcoming books (I have read them and they are not to be missed!). I hope you enjoy our conversation.
—
CM: It was wonderful getting to know you better last year though Tortoise and Finch's On Courage Writing Contest. We've actually shared a publisher for a number of years, but it really wasn't until then that I became more familiar with you and your work. I wish it hadn't taken so long.
First, let's talk about Robin Stratton and how amazing she is! Her company published one of my books back in 2009 (under a nom de plume) and it was such a pleasant, stress-free, and supportive experience. What has it been like for you, being a part of the Big Table Publishing Company family of authors?
RF: Robin is a light for writers. Between Big Table Publishing, Boston Literary Magazine, and the Newton Writing & Publishing Center, she's drawn together a community of talented writers. Her warmth and personality are infectious. We all know—all of us in her fan club—that she will try her hardest for us and wants us to succeed. Knowing that Robin believes in me is a gift I draw on.
The Big Table authors are family. We read out together, help one another, and take pride in our publisher. We are a jolly bunch!
CM: You are from Worcester, Massachusetts. Can you talk a little bit about the poetry scene there in Worcester? How would you say that scene has changed or evolved over the years?
RF: Worcester is an old mill town. The arts center the city's soul—music, painting, folk art, writing, et al are diverse sub-communities. There is a real effort to combine artistic disciplines. For example, painters and poets trade works. The painters respond to a poem with oils. The poets find a poem in a canvas.
Worcester has been a home for poets. Elizabeth Bishop, Stanley Kunitz, and Frank O'Hara begin the list. Our scene is more blue-collar than academic. There is diversity in form, performance, and content. When Stanley Kunitz was US Poet Laureate, he was asked why there are so many poets in Worcester. He replied that we are "provoked to poetry."
The scene evolves as its poets evolve.
CM: Have you always been a poet? Do you remember your first poem?
RF: I've always written. When I was younger, short stories, plays, and poetry were all opportunities for expression. I have poems I wrote in high school but I cannot remember my first poem. Give the child me a piece of paper and it would be returned with a weave of words and drawing.
As a young teen, I was drawn to Denise Levertov, Lawrence Ferlinghetti, William Carlos Williams, and Alicia Ostriker.
CM: I know you used to have a radio show back in the 90s. What do you miss about that experience? How does music inspire your writing, if at all?
RF: I had an eclectic music show on WCUW on Tuesday mornings mixing performing songwriters, blues, jazz, and alt-country. Most weeks, a guest joined me in-studio, generally a songwriter, occasionally a poet. My guest chose LPs/CDs to play – their friends and influences – and played live. We talked songwriting, books, art, et al. I found many new friends who have enriched my life. I miss seeing them.
Music always inspires me as do songwriters. I wasn't writing a lot but my guests urged me to start again. One eventually put a boot print on my back to get me up and on an open mic stage. I am ever grateful.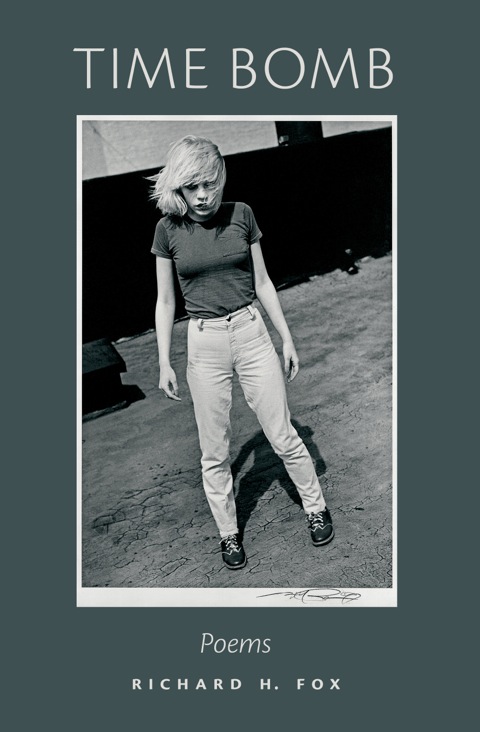 CM: You have published two collections of poetry: Time Bomb and wandering in puzzle boxes, with two on the way. What can you tell us about the books?
RF: When I finished chemo and radiation for oral cancer in 2010, poems came easily, often willingly. I didn't know how long I would be lucid and healthy. With John Hodgen's help, I assembled old poems (as old as 15 years) and combined them with my post-cancer work. Time Bomb (2003) is centered on the cancer experience from the patient's view, but also includes sections about college years, family, and random occurrences.
wandering in puzzle boxes (2015) continues my cancer odyssey but also reaches deeper when considering family, life stage events, and rock 'n roll. My Dad was dying as I wrote the final poems and he appears throughout the book.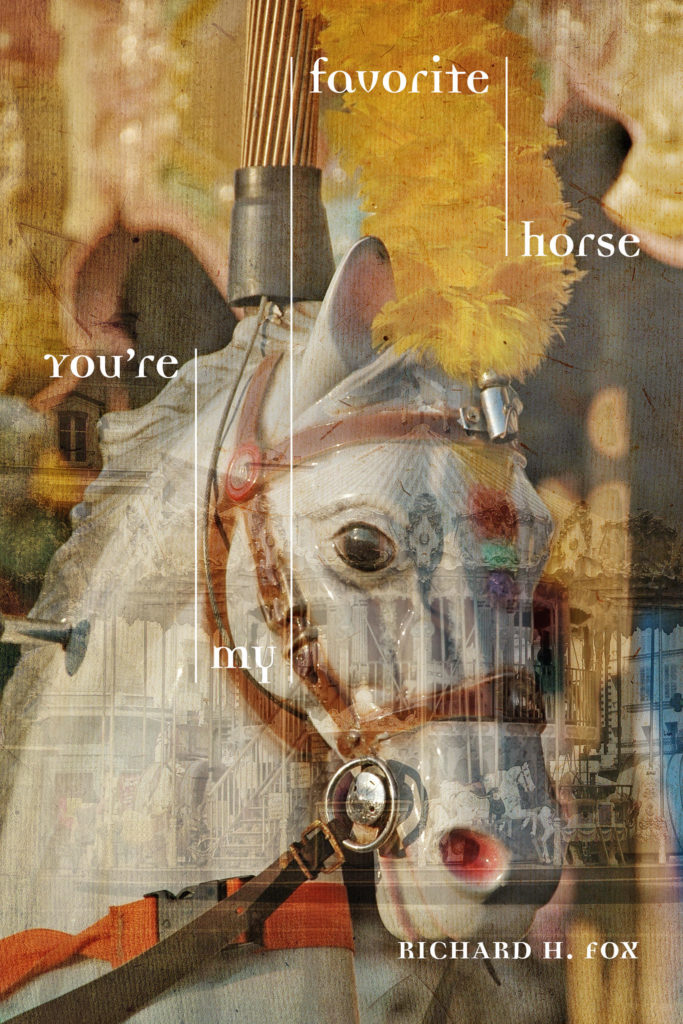 You're my favorite horse (September 2017) considers balance in cancer treatment, the nature of life, and mortality. My cancer is incurable and that leads to fascinating considerations. The poems also visit youthful misadventures, family, and there is a section of "Uncle Louie" poems.
I also have a chapbook pending, The Complete Uncle Louie Poems, which will be available in September 2017. My Great-Uncle Louie was a colorful man, beloved and unpredictable. Starting with adventures shared with him, I moved on to relating family stories. But I wondered: who was Louie as a child? What happened during his US Navy years including WWI? How was his leg injured? Was he a simple man as most people thought or was there more to him hidden and never discussed? It's a story of then but also for now.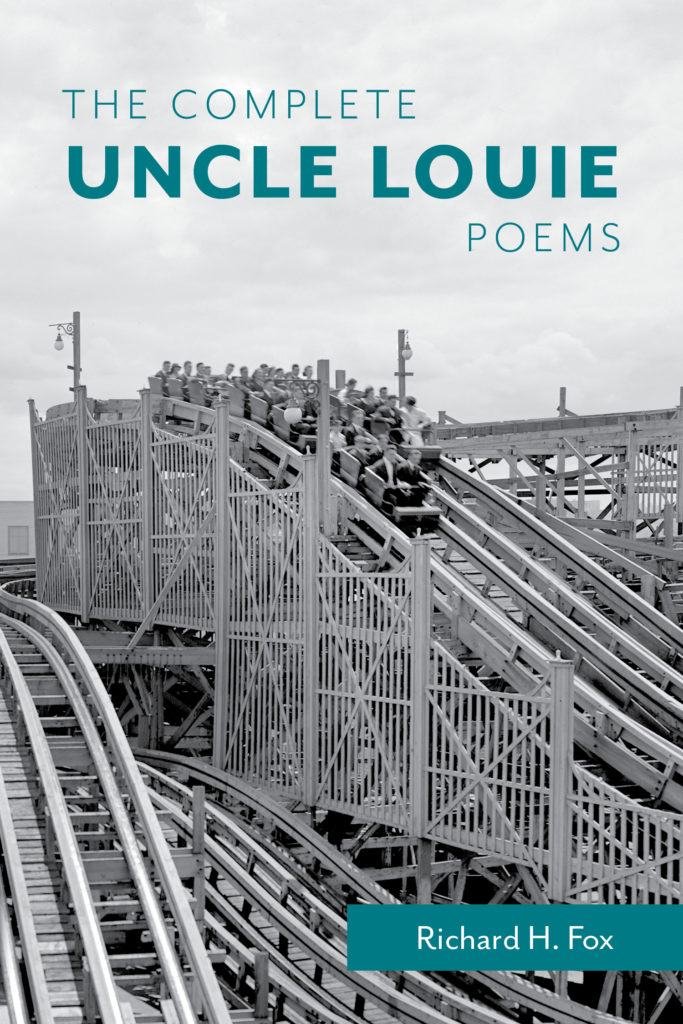 CM: Many of your poems focus on cancer from the patient's perspective. What would you like to share about your personal experience with cancer?
RF: Cancer is a club no one wants to join, but we are a tight group.
Cancer takes but cancer gives.
Cancer has made me stronger, physically and mentally.
Cancer puts my focus on gratitude.
Cancer teaches me never to waste a day.
Cancer demands my raunchiest, darkest, loveliest, biting humor.
Cancer introduces me to heroes: patients, medical staff, families.
Cancer confronts me with challenges I must overcome, whether I feel ready or not, while giving me buddies to walk the path wherever it leads.
Cancer makes me love life more than ever.
Death is a destination. Enjoy the ride!
CM: I read a review of your work by author and comedian Don White in which he refers to your "loving humor." I have observed this admirable quality in you as well. What role has humor played in your journey with cancer? What role has love played?
RF: If you want to understand love and humor, Don White is your man. He's the only person I've seen make an audience laugh and cry in the span of a song's verse. Read his memoir! Listen to his music. You will feel better and be better for it.
"Loving humor" honors people by underlining bravery, fidelity, humanity in a joke. Laughter is hungry applause.
Go see Don White live. You will leave the show with perspective and a big heartfelt smile. Find him at donwhite.net.
CM: What is something you have learned or are learning from your experience with cancer? What do you wish others knew?
RF: The scariest time is testing and waiting. The unknown allows the mind to wander through the direst possibilities. Treatment is challenging. Keep your horizon close, today and or even this moment. You are not alone. Other people found their way through the pain and collateral damage. You will too. We are happy to tell you that what you feel is normal. We are delighted to listen to you even when you need to cry, vent, and scream. We will pass on the lesson passed to us: be gentle with yourself.
CM: I am deeply honored to include one of your poems (and your beautiful foreword) in C is for Courage. Your suggestions and feedback made the book better. Is there anything you'd like to share about the experience?
RF: I am deeply honored to be part of the project. I am thankful for the opportunity to be part of a book that will help many deal with the emotional, logistical, and logical challenges of cancer. When one writes, the focus unleashes thoughts that often stay hidden. Getting them on the page (or in a discussion with a loved one) takes their power away.
The experience of writing the foreword and offering suggestions on the writing prompts was a gift. I considered the cancer experience from another angle and needed to clarify thoughts and beliefs.
Thank you again Chloé. You are an angel.
CM: I can assure you that's definitely not the case, but your kind words bless me, my friend, and I hope to always be deserving of them.
You recently shared with me that one of your new poems was inspired by one of the writing prompts in C is for Courage. I was so touched by that. What can you tell us about that poem?
RF: One of the prompts in C is for Courage asks "what would you say to cancer?" (sic). I never considered having a conversation with my tumors. Writing the poem was a revealing process. While focusing on the technical aspects of the poem, my subconscious mind was free to offer up words and phrases. A poem should tell the poet what she/he is thinking. The writing is a journey from an image to an outcome. The end of the poem should surprise the poet and the reader.
The poem is dedicated to you Chloé, because of the prompt, but more for who you are and what you do to heal our world.
The full text is here: https://strange-poetry.com/2017/06/10/richard-fox-cancer-sucks-yeah-i-know-thats-trite-overused-bite-me/.
CM: I can't tell you what that means to me, Richard. That video was such a surprise. 
When you aren't writing, what are some other things that bring you joy?
RF: Hearing live poetry. Performing live poetry. Reading books of poetry. Oh dear, Richard is a dull boy.
Ok – I love spending time with my family, taking long walks with Bailey Dog, drinking the strongest and darkest espresso on earth (black no sugar—it's coffee— needs nothing!), enjoying ethnic delicacies in homey Worcester eateries, and noticing simple feats of nature I once ignored.
CM: What are you working on now?
RF: Getting ready to roll out You're my favorite horse and The Complete Uncle Louie Poems. It's exciting to have the books in hand after this past year's work. Waiting patiently for my strength to return so I can set up readings in support of them.
Completed the extreme regime (rhymes!) chemotherapy and am on a weekly maintenance medication. My tumors continue to shrink even though the chemotherapy has stopped. Now, we play the wait and scan game. Forever.
Raising money for The Jimmy Fund/Dana-Farber Cancer Institute Walk. I will be a virtual walker this year. I love Dana-Farber. It's everything healthcare should and can be. http://bit.do/foxwalk.
CM: You were recently awarded the Frank O'Hara Prize for your poem "Skating On The Edge of Flesh." That is quite an honor. Can you talk about what that means to you, as a man, as a poet, as a poet from Worcester?
RF: I'm honored to be the winner of the Frank O'Hara Prize. For years, I've dreamed of an honorable mention. It's humbling to join the poets who won in previous years. They are models, mentors, and heroes. The prize reflects the rich history of poetry in Worcester.
This is as challenging a time in my life as any other. The prize is a boost and a blessing.
CM: I understand that there will be a Winner's Reading and Award reception held later this month. What can you tell us about that?
On September 24 from 3:00-5:00 pm, a winners' reading will be held at The First Unitarian Church, 90 Main Street, Worcester. Contest judge Lori Desrosiers will also share her poetry. Dan Lewis, beloved and evocative poet who passed last month, will be celebrated.
CM: Where can people learn more about you? Where can they purchase your books? How can they connect with you?
RF: smallpoetatlarge.com has information about my books, a selection of poems, videos, audios, readings, and contact links. Books are available direct with a multi-book discount. Also, wandering (now) and favorite horse (in September) can be ordered though Amazon at a slightly higher cost.
CM: Is there anything else you would like to share?
RF: My fellow cancer warriors: Stay Strong! You are not alone. Reach out, we are waiting for you.
Poets are compelled to write. Is it fun? Good writing prompt.
CM: Thank you, Mr. Fox. You're the real deal. Onward!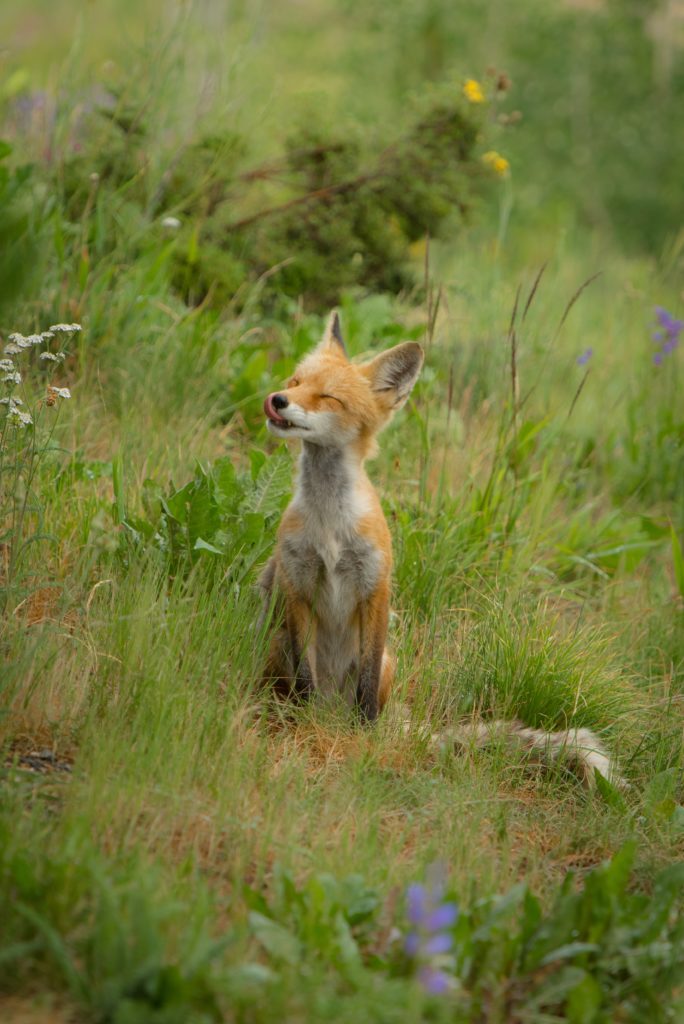 —
To learn more about Richard H. Fox, please visit his website, smallpoetatlarge.com.
To learn more about Robin Stratton and Big Table Publishing, please visit http://www.bigtablepublishing.com/.
To learn more about Don White, please visit donwhite.net.
To connect with photographer Kristen LeClair, please visit her Facebook page at https://www.facebook.com/Kristensphotography82/.
To learn more about Minnie Cho and FuseLoft LLC, please visit fuseloft.com.
To learn more about Kirsty Walker and Hobblebush Design, please visit www.hobblebush.com.
To read reviews or purchase a copy of C is for Courage: A Coloring Book Journal for Living with Cancer, please click here.
To receive more interviews like this and more, please join my mailing list, and connect with me on Facebook.
---
PLEASE NOTE: The opinions, representations, and statements made in response to questions asked as part of this interview are strictly those of the interviewee and not of Chloé McFeters or Tortoise and Finch Productions, LLC as a whole.