It was such a pleasure speaking with and learning more about Cheryl Pallant for this interview. She leads quite a multi-passionate life! Cheryl is an award-winning poet, dancer, healer, writing and somatics coach, professor and workshop leader. She is also the author of twelve books, which include, most recently, Her Body Listening, a collection of new poetry, Ginseng Tango, a memoir about living in South Korea and Writing and the Body in Motion: Awakening Voice through Somatic Practice. Cheryl has received the Theresa Pollak Prize for Excellence in the Arts and her book, Into Stillness, was a Finalist for the Virginia Books Award and the Southeastern Book Association. I hope you enjoy our conversation.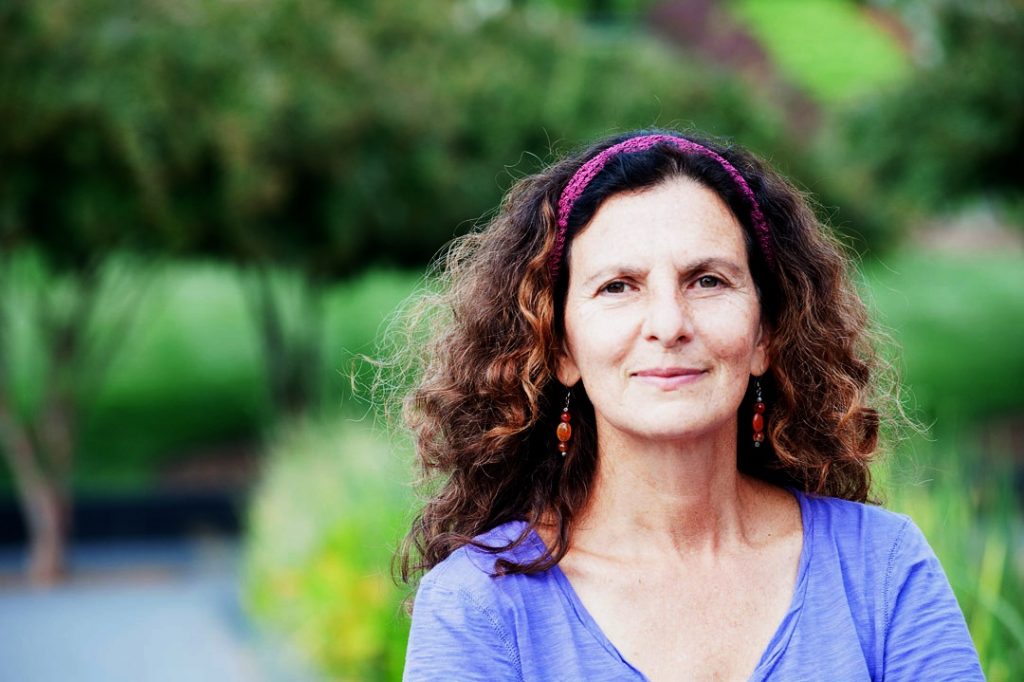 CM: Cheryl, you have so many passions and talents that it's difficult to know where to begin, but I think I'd like to start with one of your ongoing interests: delight. How has that interest served you over the years?

CP: I experience delight most often when I'm writing poetry, dancing, meditating, and bicycling. Delight has to do with feeling expansive, free, in a flow zone. Everything is perfect as it is even if on the surface, the situation may not appear ideal. Delight is rejuvenating. The challenge is not to grasp after it, but to create the conditions that allow it to arise.

Delight is rejuvenating. The challenge is not to grasp after it, but to create the conditions that allow it to arise.

Cheryl Pallant
CM: You are the author of twelve books. How and when did you first become passionate about writing?

CP: I began writing in fourth grade and started journaling a few years later. My senior year high school teacher told me a story of mine was publishable outside school. I didn't know what that meant. I had no idea about a literary community or writing career. Her comment planted a seed.

CM: You've written a number of poetry books and chapbooks, including Continental Drifts, Uncommon Grammar Cloth, Declaration of Independence, and Into Stillness, which was a finalist for the Virginia Books Award and the Southeastern Book Association. Who are some of your favorite poets and what do you love most about this particular form of literature?

CP: A few of my favorite poets are Cecilia Vicuna, Lyn Hejinian, George Quasha, Michael Palmer, Gertrude Stein, and Walt Whitman. I like poetry for its ability to express the uncapturable, the fleeting moment, being at the precipice of becoming, the mind, body, and spirit in process. Poetry can reveal contradictions in awareness and what it means to be alive.

CM: Just as you were entering high school, you received a diagnosis of scoliosis, which would ultimately lead to your discovering a form of dance called Contact Improvisation. What can you tell us about that period of your life and how that discovery began to affect your health and mindset?

CP: In high school, I was told by my doctor to not take gym or engage in other physical activity, that pain would be my constant companion. In college I went against doctor's orders and took a movement class. Within weeks my pain lessened and the shutters of my mind opened. I experienced first hand how intimately the body is tied to the mind. I'd already been practicing meditation for several years, but the inclusion of movement was groundbreaking. I still dance and meditate and am pain free.

CM: Your experiences eventually led you to teach and write a book about Contact Improvisation. What has teaching this dance form taught you about the healing powers of touch and trust?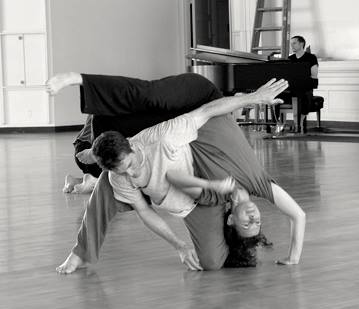 CP: I could go on and on about the importance and power of touch. There are studies that show that infants who don't receive adequate touch early on suffer from physical, emotional, and psychological damage. Their overall development is retarded. Touch is a way of bonding and allowing cells to hum at their functional best. Adults, too, benefit greatly from touch by reinforcing embodiment, ease, connection, and healing.

Trust is a two-way street. Not only must we learn to trust ourselves, but we have to learn how to trust another. It's a matter of being present in each moment, showing up within yourself and perceiving circumstances as honestly as possible. Healthy touch is a grounding, centering experience. Unhealthy, untrustworthy trust is about disrespect. Everyone benefits from the former and no one benefits from the latter.

Healthy touch is a grounding, centering experience. Unhealthy, untrustworthy trust is about disrespect. Everyone benefits from the former and no one benefits from the latter.


Cheryl Pallant
Contact Improvisation is a dance of artful play, mindful motion, and testing boundaries of self and other. The dance has been life-changing for me on several levels which is why I wrote the book, teach the dance, and dance regularly with a group. The dance led me to perceiving the energy field that is part of each of us and to getting certified in Reiki and Healing Touch. Now I share touch artfully in dance but I also work with folks on a massage table for the purpose of healing.
CM: I first came to know your work through your travel memoir, Ginseng Tango, which chronicles your move to Daegu, South Korea while going through a divorce and your experiences navigating an unfamiliar country and culture. Was the process and experience of writing Ginseng Tango different from the other books you've written? If so, how?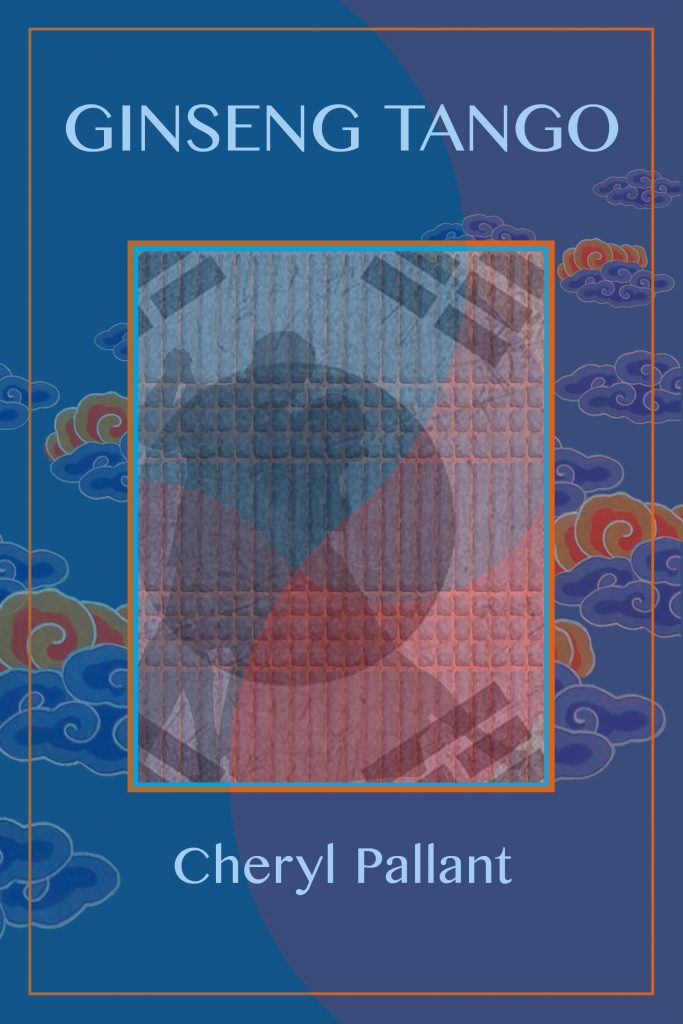 CP: Ginseng Tango is a highly personal book that documented my heartbreak over the loss of my marriage and my emotional and spiritual renewal. The majority of my writing up until then wasn't based on episodes of my life. Ginseng Tango showed me confronting the challenges of being alone in South Korea, an unfamiliar country. Writing, as it often is for us writers, was an essential outlet, a life line, and what assisted me in stitching my life back together and processing change.

CM: In the book, you write about a pretty unusual experience you had one evening at a local café. Can you tell us about that?

CP: Ginseng Tango contained so many unusual experiences — with spirits, telepathy, medical intuition, death threats. The scene in the cafe was a moment of delight. My tango teacher had been visiting his wife daily in the hospital where she was receiving treatment for stomach cancer. As to be expected, he was obviously distraught. I suggested we dance because I knew tangoing brought him such joy. The owner of the cafe pushed some tables out of the way to make room for us and the dance was transportive and transcendent. For the duration of the dance, he was full of joy as was I. Here was a moment of touch and trust and art and grace.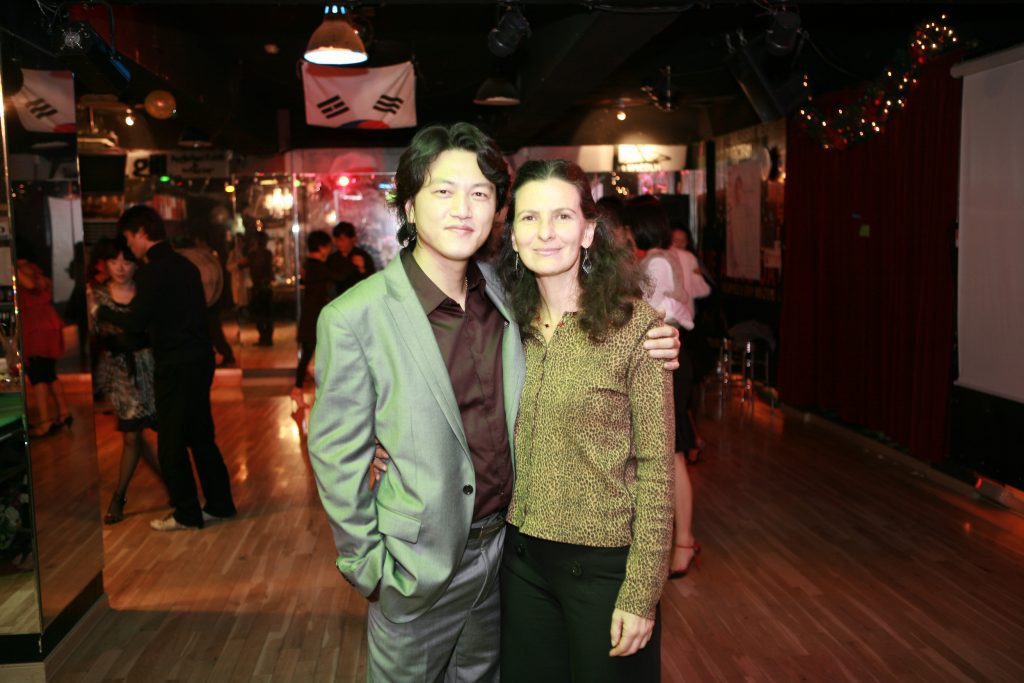 CM: You returned to the States after spending 11 months in South Korea. What, if anything, do you miss about living on the Korean Peninsula? What had you missed the most about being away?

CP: Yes, I moved to Oklahoma to teach for a year before I returned to Virginia. While in Korea, I missed my family, friends, my cat, and the comfort that comes with familiarity. Now that I'm back, I miss my Korean friends, the food, and the edginess that comes with being in an unfamiliar culture and the need to keenly pay attention and take nothing for granted.
CM: In addition to being a dancer, I know that you are also deeply interested in meditation and the field of Somatics. What have you come to believe and understand about the connections between movement, mindfulness, and creativity?

CP: In some ways, they're one in the same. They're about entering and being in flow, about deeply listening to the body, and about experiencing embodiment. While engaged in movement, mindfulness, or creativity, I am participating in something that is much larger than ego, self or culture. The universal is accessed through the personal.

CM: You also teach workshops throughout the United States and abroad on a variety of topics, including something called "Writing from the Body." What is that and what first inspired that idea for a workshop?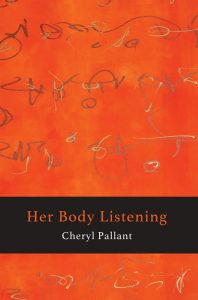 CP: This workshop grew out of my dual training as a writer and dancer and decades of meditation. The workshop combines writing with movement and body awareness. The focus gets slightly altered depending on who's in the workshop; I've led it for writers, dancers, and therapists, for instance. I lead participants through a series of exercises that open them to creativity, insight, and healing. They access a deeper part of themselves than usual and jewels that were previously hidden emerge. It gets to the heart of who they are and what needs expression.

CM: I know you've taught your workshops in a variety of settings, including schools, hospitals, and art centers. What is the most rewarding aspect of that work, and what, if anything, surprises you about your students and encounters?

CP: I enjoy guiding folks on a transformative journey. It's rewarding to witness and hear about an insight, a creative breakthrough, or the disappearance of a debilitating symptom. Some write in a new genre or find a new quality in their voice. Some gain insight into their life or remedy to a health condition. Between the many uncanny events of my life and stories from students and clients, there's very little that surprises me.

CM: These days, you also work as a writing coach. Can you please share a little bit about your approach and the services you offer?

CP: I do writing and somatic coaching, sometimes at the same time. I assist people inclined toward spirituality, healing, or transformation move their writing, awareness, or embodiment to the next level. I come up with personalized writing assignments and help clients write books, articles, poems, and stories, guiding those who are interested toward publication. I create physical activities for moving beyond obstacles, manifesting empowerment, and getting into flow.

CM: You've done quite a bit of solo traveling over the years. What have been some of the most meaningful insights you've gained from your time spent outside of the United States?

CP: That there's never one way to do anything, that most of us are provincial and closed minded to a degree and we can greatly benefit from exercising our mental muscle by considering varying points of view.

CM: I've heard you refer to yourself as an "art activist." How would you define that? What would you most want to see change and improve in the world and how do you believe that art can help us get there?

CP: Over the years I've created various art events, for instance gathering 100 artists around a lake to create in their given discipline and be influenced by each other and nature. I consider an art activist someone who makes creative expression a significant part of living and promotes the value of creativity. I would like to see art practices be part of every child's education. Art helps with expression, understanding the value of beauty, and accessing areas of the brain that are underutilized. A culture that values art flourishes individually and collectively.
Art helps with expression, understanding the value of beauty, and accessing areas of the brain that are underutilized. A culture that values art flourishes individually and collectively.

Cheryl Pallant
CM: Are there specific practices and exercises you use to help foster creative expression and generate writing?

CP: I have a daily meditation and movement practice, frequently yoga or dance. I connect to breath, subtle energy, and the field around me. I always have one narrative taking place on the computer and another handwritten into a notebook. I alternate between motion and stillness, writing and silence, allowing chaos and creating order.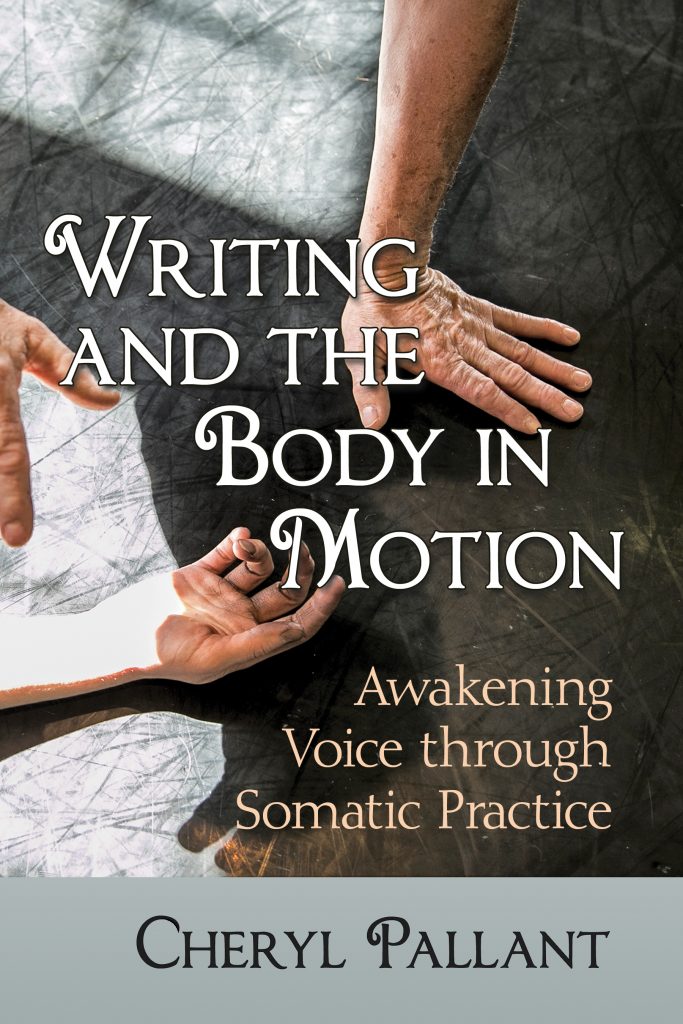 CM: What can you share about your most recent and upcoming projects?

CP: Soon after Ginseng Tango came out, Writing and the Body in Motion was published. This book is based on my Writing From the Body workshop and includes many exercises to generate writing and embodiment. I'm at work on another poetry collection.

CM: Where can people learn more about you, hire you, buy your books, etc.?

CP: Go to my website, cherylpallant.com and/or email me at cheryl@cherylpallant.com. My books are all available on Amazon though I prefer you support your local indie bookstore. Or buy them from me and I'll send them to you signed.

CM: Is there anything else you'd like to share?

CP: I'll stop here. You've asked great questions. Thank you.


---
To learn more about Cheryl and her work, please visit her website.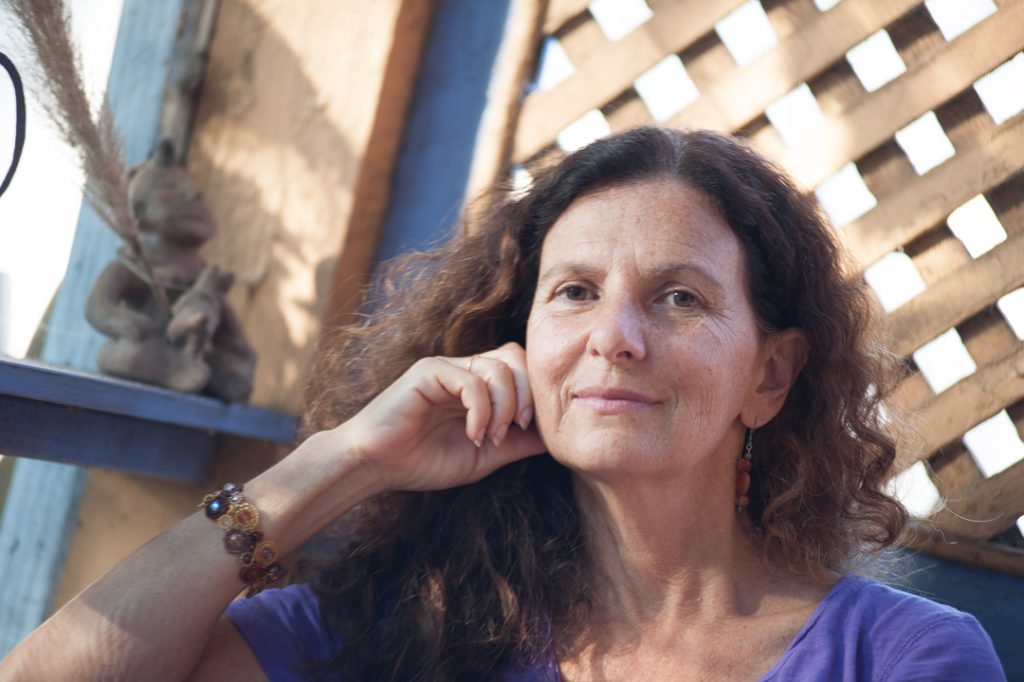 Have writing, meditation, or dance had a positive impact on your own life? Please share in the comments below.
---
PLEASE NOTE: The opinions, representations, and statements made in response to questions asked as part of this interview are strictly those of the interviewee and not of Chloé McFeters or Tortoise and Finch Productions, LLC as a whole.