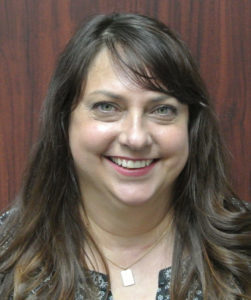 This summer, I had the privilege of meeting Mary Ann Mayer, who serves as the Women's Outreach Program Director at the National Veterans Foundation in Los Angeles, California. Months earlier, Mary Ann and her colleague, Marine Corps Veteran Leaphy Khim, were kind enough to provide feedback on my coloring book journal Beyond the Call, and it was a pleasure to meet them both in person shortly after the book was released.
Mary Ann has extensive experience working with Veterans. Prior to joining NVF, she worked with New Directions on the VA Campus in West Los Angeles, where she conducted individual and group therapy for homeless men and women vets, including crisis intervention. Mary Ann's father is a Navy combat vet who served in Korea and later joined the Air Force until his retirement. Her mother was an OR nurse in the Air Force. They met on an Air Force Base in Germany. Mary Ann married a Desert Storm Navy combat vet.
With Veterans Day coming up on November 11th, I asked Mary Ann to share a few words about her work with the National Veterans Foundation. She is a passionate and dedicated advocate for both men and women Veterans and is making a significant impact in the lives of those she serves.
—
CM: How did you get started with the National Veterans Foundation? What is your role within the organization?
MM: I am the Women's Outreach Program Director. I met the founder and president through a friend in Seattle, who is married to a fellow Vietnam veteran from the same unit. I have a background in veteran services and it was a great fit.
CM: Please tell us a little bit about NVF's Women Veterans Program. Whom do you serve and what are some of the services the program offers?
MM: The Women Veterans Outreach Program provides intensive case management and counseling for women veterans who are survivors of Military Sexual Trauma (MST). Often these veterans are homeless and have survived domestic violence. Their issues are complex and require an eclectic approach. We link women to all the services they need, including regular therapy, health and wellness, shelter and permanent housing, child care, employment and legal resources and whatever else we can assist with. We work nationally with women and we run a local program in Los Angeles where we can work with women in person.
CM: In your experience, what are some of the most significant challenges for women Veterans today?
MM: Housing and poverty are often a major barrier for women veterans. Women veterans are 2.1 times more likely than male veterans to fall into serious poverty. PTSD due to Military Sexual Trauma or combat situations can often hamper a woman's ability to hold a full time job. Often women who have experienced MST isolate and are afraid to go outside their homes. They become isolated from friends and family, and can fall victim to violent and abusive men. Many women veterans have complex trauma over the lifespan, beginning with childhood abuse and followed by abuse during service years and abuse after at the hands of a domestic partner.
CM: How does your organization work to help women Veterans face those challenges? What are the barriers, if any, to doing that work?
MM: Since we operate a national crisis and referral line, location can often be a barrier. We cannot see the woman we're talking to, so we have to listen very carefully and closely in order to assess safety issues. We link women veterans to resources in their area, and continue to work with them until they are solidly connected. Oftentimes it takes several tries to find a therapist they "click" with, so we provide phone counseling as a stop-gap. We like to keep in touch with women we work with, and many check in with us from time to time to let us know how they're doing and if other needs arise that we can assist with.
CM: What is the most surprising or unexpected thing you've encountered in working with the women you serve? As a civilian, what has your work taught you about women Veterans?
MM: Women veterans are incredibly strong, even when they feel fragile. It is important for us to remember that whatever horrendous events these women have been through, they are still standing and when we provide the assistance they need, they quickly get back on their feet. Women veterans are the most resilient population I've worked with as a social worker. I am constantly amazed by their strength, tenacity, and capabilities.
CM: What is the most rewarding aspect of the work that you do? Is there a particular story that comes to mind?
MM: Housing a homeless veteran or homeless veteran family is probably the most rewarding work. Homeless prevention is also good. Recently I had a woman veteran who is still technically in the Army Reserves. She reported MST and the Army moved to separate her with a negative discharge. The veteran suffers from multiple medical conditions, and cannot work her regular job. After disability ran out, she was facing homelessness. We started a GoFundMe campaign and were able to raise enough to pay her rental arrears and save her apartment.
CM: Can you please tell us about your Lifeline for Veterans?
MM: Veterans and their loved ones call for all kinds of issues, ranging from obtaining documentation to suicide crisis. I often field calls from wives and girlfriends of veterans who are worried about escalating PTSD symptoms, and need resources. Adult children of veterans call to assist with health care issues, supportive housing, and palliative care. Every day is another challenge on our Lifeline for Veterans. We never know what kind of call it will be when we pick up the phone. Suicide crisis calls dramatically increase before, during and the few weeks after the holidays.
CM: Does NVF have difficulty securing the funding it needs? If yes, can you please talk about that ongoing challenge and how it impacts the work you are trying do every day?
MM: Since we do not take any city, state or federal government funding, we have to rely on private donors. We typically have had large donations and endowments from private wealthy citizens and celebrities, however it is hard to rely on a steady stream of this type of funding. Most of the money for veteran services is for agencies that provide housing, rather than agencies like us that refer to housing. If we had a bigger staff we could serve many more veterans, but staffing requires funding.
CM: If people want to help support your organization, what is the best way to do that?
MM: The best way to support us is with donations, no matter how small. Regular recurring monthly donations, even of $10, really helps keep our doors open. Folks can donate here: https://nvf.org/veterans-donations/.
CM: With Veterans Day coming up, what is one thing you think we can all do to express our gratitude to those who have served in our military?
MM: Donate to veterans service organizations that are working to end veteran suicide. Preventing soldier and veteran suicide is the very best way we can give back to those who have sacrificed so much.
CM: Is there anything else you'd like to share?
MM: Women veterans are the fastest growing homeless population in the country. We need more staff on the Women's Outreach Program to meet this need. Please consider donating so that we can effectively address this growing need.
CM: Thank you for sharing this information with me and with my readers, Mary Ann. I send my warmest wishes and gratitude to your parents, to Leaphy, and to all of your colleagues and clients at The National Veterans Foundation.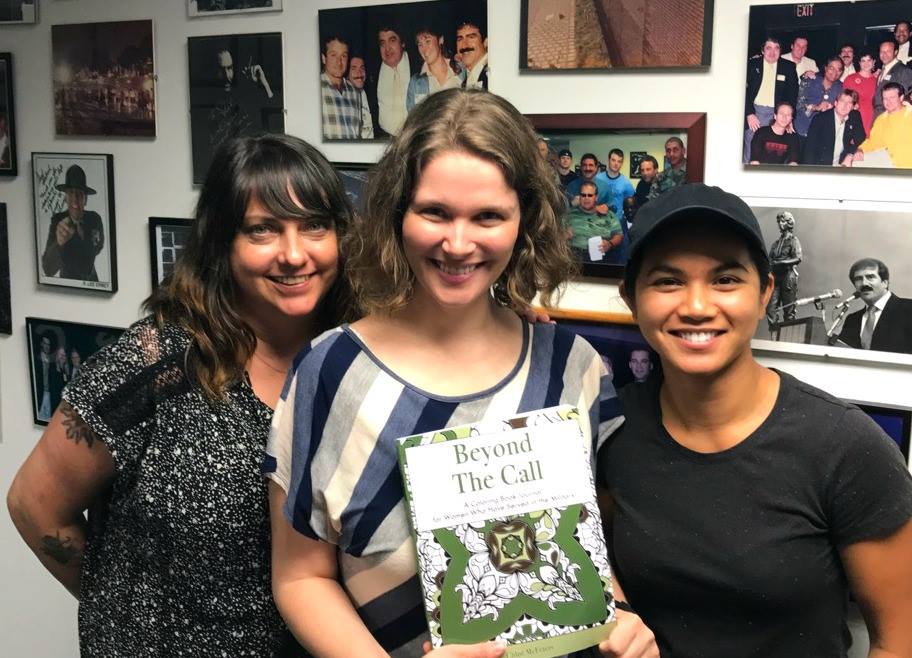 —
About Mary Ann Mayer
"One of my earliest memories is of my veteran parents lamenting how returning Vietnam veterans were being treated. My father, a Korean War veteran, had retired in 1970 and was working for the Secret Service. My mother, a former USAF nurse, had left the service to take care of five children. Every night during and after the news, I knew I would hear my parents' angry voices: a blight on this nation…disgraceful…history will not be kind… After one of my cousins was killed in Vietnam, my uncle, a WWII veteran, committed suicide. All of this was fresh in my parents' minds, and added a personal level of insult to what we were watching on the news. By 1971, at the ripe old age of four, I had learned from watching the grown-ups' faces and listening to their heated voices that it was a mortal sin to disrespect a soldier.
Volunteerism and service to others was always big in my family. Their example led me to become a social worker. While I never joined the military, my interest has always been to serve those who have signed their lives on the line to protect and defend our country. Our nation's veterans deserve the very best services and care. I am proud to be part of The National Veterans Foundation, where going the extra mile for each and every veteran is standard operating procedure."
—
About The National Veterans Foundation
The founder of the National Veterans Foundation, Floyd "Shad" Meshad, has been working with Veterans since 1970. Meshad was a Medical Service Officer during the Vietnam War, where he counseled soldiers in the field who were suffering from a multitude of psychological and emotional problems resulting from their experiences in combat, including what would later become known as "Post Traumatic Stress Disorder," or PTSD.
In 1985, Shad founded The Vietnam Veterans Aid Foundation (VVAF), a non-profit, 501- (c) (3) human services organization. The mission of the VVAF was to help veterans in need and their families with a variety of issues. Due to an overwhelming number of requests for help, the VVAF established a toll-free number in 1987 to help veterans and families in need more easily connect with the assistance they required. The VVAF was the only veterans outreach service offering nationwide benefits information, resource referral, and crisis counseling via a toll-free helpline.
By 1992, VVAF had become a recognized resource for veterans of all wars who were struggling to access benefits, locate services, or overcome the emotional scars of war. As a result, in 1992, the VVAF formally changed its name to the National Veterans Foundation, a human services agency committed to serving the crisis and information needs of all veterans and their families.
—
IF YOU ARE IN CRISIS, please call or text the National Veterans Foundation's "Lifeline for Vets" at +1 888-777-4443.
To learn more about the National Veterans Foundation or to make a donation to their organization, please visit http://nvf.org/.
To learn more about Beyond the Call: A Coloring Book Journal for Women Who Have Served in the Military, please click here.
To learn more about Still, But Not Silent: A Coloring Book Journal for Survivors of Domestic Violence, please click here.
To learn more about Led By Love: A Coloring Book Journal for Family Caregivers of Adults, please click here.
To learn more about my domestic violence documentary, You Look a Lot Like Me, please visit the official website for the film.